Oct 20, 2023 / Author: China Glutathione suppliers & NMN manufacturers
On October 25-26, we will go to Las Vegas, USA to participate in Fi North America 2023.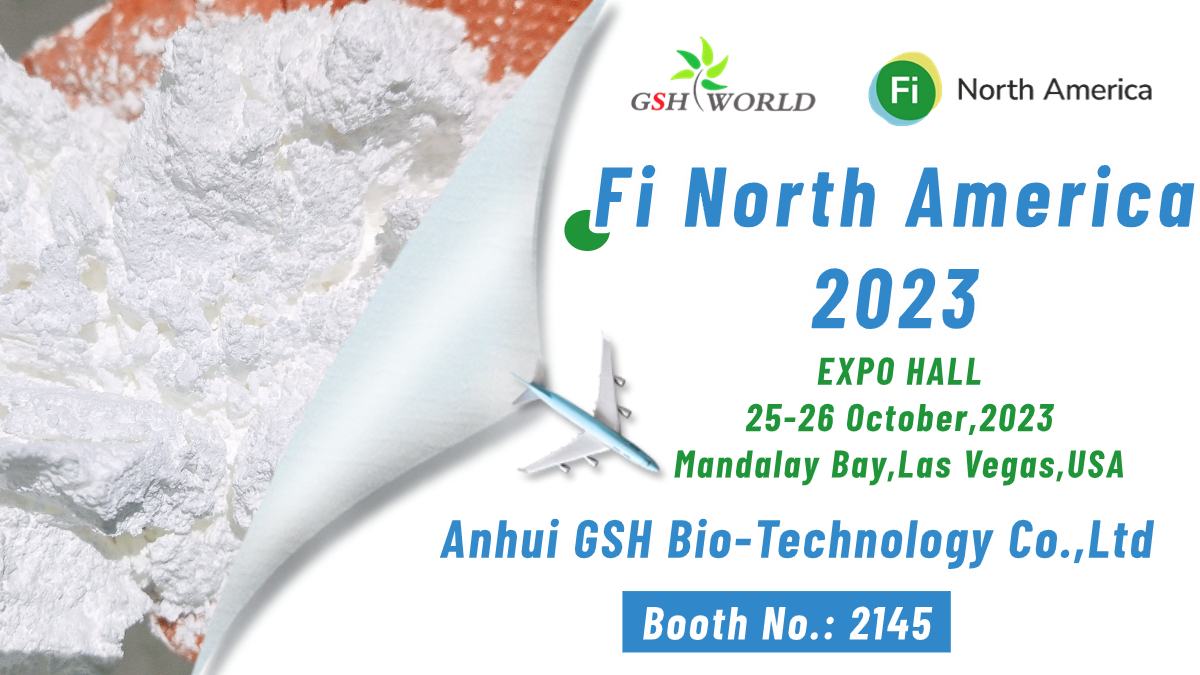 We will display a variety of high-quality products at this exhibition, including specialty products such as glutathione (GSH), β-Nicotinamide Mononucleotide (NMN) and Citicoline sodium (CDPC). These products not only comply with international standards but also meet consumer health and nutritional needs.
The company integrates R&D, production and sales. As a pioneer in global enzymatic ATP regeneration technology, we ensure high quality and stable supply of products. Our products are exported to Europe, America, South Korea, India and other parts of the world.
We are very much looking forward to meeting you at Fi North America 2023 and sharing our company's latest R&D results and best products. You are welcome to visit our booth for communication and we look forward to meeting you in Las Vegas!
Supplier Introduction: China glutathione supplier and NMN manufacturer GSHworld, the company mainly develops biotechnology and industrialization. As a global pioneer in enzymatic catalytic ATP regeneration technology, our company advocates green production and is committed to providing customers with better and more environmentally friendly products and services. Glutathione Manufacturer,NMN Factory,Citicoline Sodium supplier,China NMN manufacturers